Rehabilitation Loans – Colorado Department of Local Affairs, Division of Housing
Have you been waiting to pursue a home-repair project? Do you own your home?
Home improvement loans are available below market rates and with flexible terms to help with your homes' health, safety, efficiency, and quality.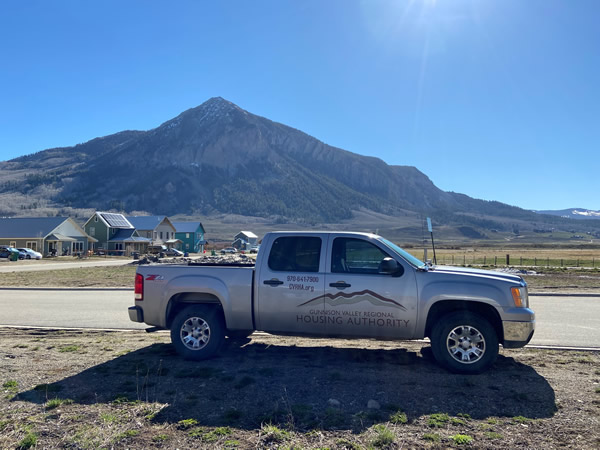 A major concern of Gunnison County homeowners is keeping up with necessary but costly repairs. This is particularly true of older homes with weathered roofs, worn siding, outdated plumbing and heating systems, drafty windows, or outmoded electrical wiring.
Through the Colorado Division of Housing, low-interest Single-Family Owner-Occupied (SFOO) loans as part of the Housing Rehabilitation Program are available for qualified applicant homeowners who live in their house as their primary residence to provide funds for needed repairs and updates to homes in Gunnison County.
The goal of the Program is to provide money for home repairs: To remove deficiencies or health and safety hazards, correct substandard conditions, correct violations of local housing codes, maintain housing stock and historical preservation, and improve energy efficiency.
The following housing types are eligible for the rehab loans: Single-family homes, duplexes, town homes, condominiums, manufactured and modular homes on permanent foundations on land owned by the homeowner, and manufactured and modular homes on rented lots.
The minimum loan amount is $1,000. The maximum loan amount may be capped, depending on the value of the home and the debt to income ratios.
To be eligible for the program, the homeowner needs to be at or below 80% AMI (Area Median Income) income levels. For Gunnison County in 2022 80% AMI for households is:
A minimum client income level may need to be approved on a case-by-case basis.
For more information, please see
Are you a contractor? We are looking for contractors to get involved in the program. Contact Gesa Michel at 970-234-5613 or email info@gvrha.org to learn more.
Equal Opportunity Lender Statement – Agencies must operate as equal opportunity lenders and will not discriminate against anyone in their lending practices or in any other of its decision-making processes because of race, color, religion, gender, handicap, family status or national origin. Agencies will not discriminate against anyone through their lending practices or in any other decision-making processes due to race, color, religion, gender, disability, sexual preference, age, family status and/or national origin.

Home improvement projects in Delta: Before (left) and After (right) which installed new siding, windows, repaired electrical wiring, removed flue and sealed attic.