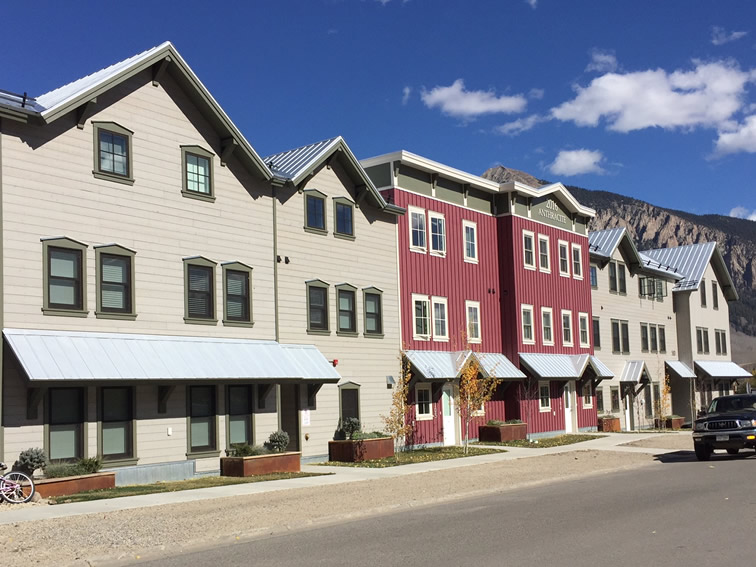 Mission Statement
The Gunnison Valley Regional Housing Authority's MISSION is to advocate, promote, plan and provide a long-term supply of desirable and affordable housing in Gunnison County in order to maintain a well-rounded community.
Welcome to those of you visiting our website for information regarding our programs and affordable housing opportunities.  We think the Gunnison Valley is a very special place to live.  The GVRHA works to ensure that ALL of those wishing to call this beautiful Valley home find a diverse selection of housing from which to choose.
The GVRHA is a multi-jursidictional Housing Authority created and supported by Gunnison County, the City of Gunnison, the Town of Crested Butte, and the Town of Mt. Crested Butte.
What Does GVRHA Do?
GVRHA is a multi jurisdictional housing authority (Town of Mt CB, Town of CB, City of Gunnison, and Gunnison County) that was created to ensure affordable housing throughout the Gunnison Valley is preserved, sustainable, and created with community in mind. We work as property management for over 70 rentals across the valley, manage all of the deed restricted properties as well as the compliance behind them, we manage the GVHEAT program which provides energy efficiency updates to qualifying homes around the valley, as well as manage a rehab loan portfolio, and lastly offer special limited partnerships for private developers who are interested in creating affordable housing options. We stand as a resource for those who want to learn more about what affordable housing means and offer a place where ideas surrounding affordable housing can be cultivated into tangible projects.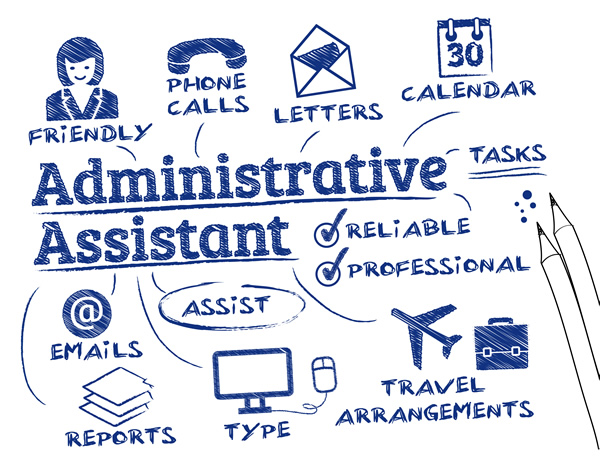 The Gunnison Valley Regional Housing Authority (GVRHA) is now hiring for a Administrative Office Assistant. We are seeking someone to support our housing staff by answering phones, responding to emails, updating databases, supporting our program staff, bookkeeping...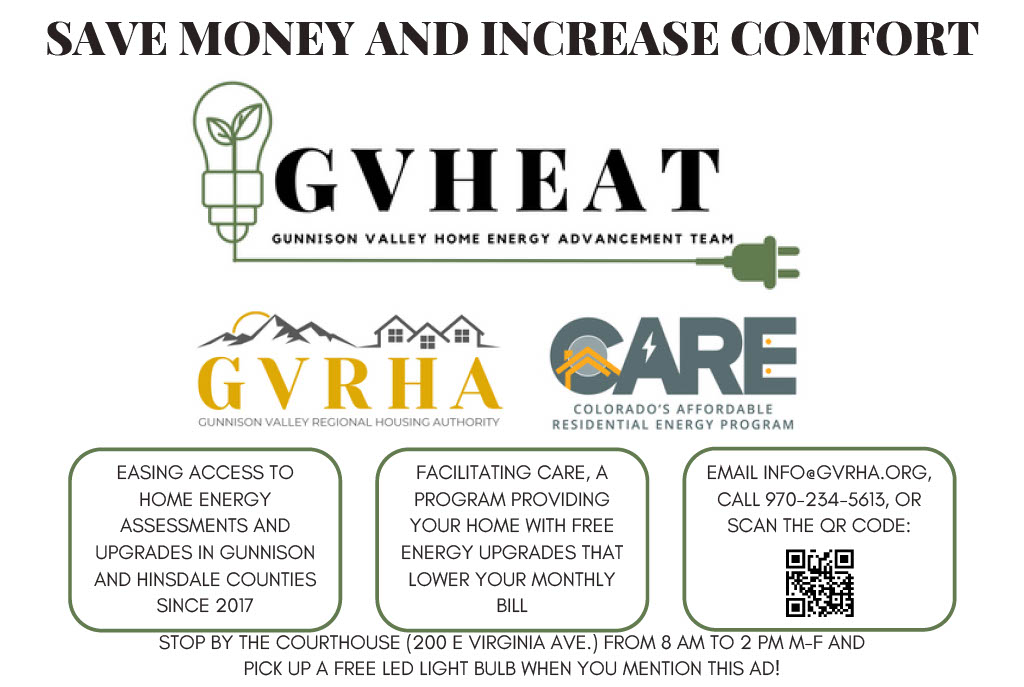 Rural living doesn't mean you have a lack of options when it comes to household efficiency. GV-HEAT has energy assessment and weatherization options for you. Contact Gesa Michel, the housing authority's GV-HEAT Coordinator at info@gvrha.org or 970-234-5613 for more...
For affordable rental opportunities in the Valley start here
GVRHA Board of Directors Hiring Committee Meeting and Agenda
The GVRHA Board of Directors Hiring Committee will meet virtually on Friday, December 8th at 11:00am.
Login information can be found on the agenda. To view downloadable agenda in PDF format, click here.
To view the downloadable Executive Director Job Description, click here.